Over recent years we have seen significant changes. As an employee, you will be motivated by a changeable, challenging daily environment where you will enjoy room to grow and make your mark, both in your own sphere and in the ongoing development of SDC.
We raise the bar

We are customer- and business-oriented

We are professional

We have a winner mentality!
MORE THAN 50 YEARS' EXPERIENCE
We are proud to say that we have been active in the market for more than 50 years. Our in-depth experience of operations and the development of banking applications and systems – our core service – allow us to build bridges between the financial sector and IT, throughout the entire Nordic region. Our shared Nordic platform is the basis for building solutions and creating the format for the bank of the future.
YOUR EVERYDAY BUSINESS
We generally work on project-oriented tasks. We aim to be an innovative and dynamic workplace, where crafting solutions always are our main goal.
At SDC, you will usually be engaged on a project, which can vary from a two-month to a year-long stint, and often leads to other exciting opportunities.
You can be sure of variety in your daily work and a broad interface both internally at SDC and in the field, engaging with our customers.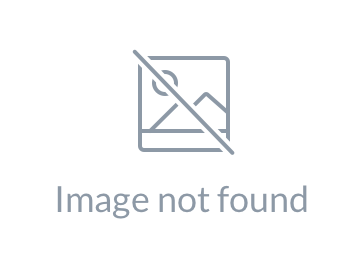 DEVELOPMENT OPPORTUNITIES AND A POSITIVE WORK ENVIRONMENT
We value expertise and professionalism. Independence and a willingness to take responsibility are also vital attributes, as are the ability to formulate new ideas and even unusual approaches. We can contribute to your professional development and likewise, we have much to learn from you. At SDC, you will be able to apply your skills to the complex and the unpredictable; you will also enjoy the opportunity to create contacts throughout the organization.
We are located at the heart of the Ballerup IT valley! Our culture is informal and relaxed. We are ambitious and customer-oriented, whilst placing emphasis on social interaction. SDC employs a staff of about 650 at the head office in Ballerup.
HAVE YOU FOUND THE JOB YOU WANTED?
After contacting SDC with a view to working here, you will receive an acknowledgement of your application. We assess applications on an ongoing basis and, if your skills and profile are the right fit, you will be invited to an interview.
Our recruitment process is usually in two rounds. At the first interview, we will discuss your professional skills and qualifications and talk about the job and SDC as a company. This will normally be with the departmental manager.
If you are successful as a candidate, you will proceed to a second interview. This will also involve a few online tests consisting of a personality profile and in some cases logic, numerical or verbal testing. At the interview, we will examine the personal profile and the test results. The test results are not the determining factor but a supplement to the impression you give at the interviews.
If you have any questions about the recruitment process, please contact one of our HR consultants.
'ON-BOARDING'
We feel that, as a new employee, it is important that you get off to a good start and create networks, both in the department and across the company.

We have designed an 'onboarding' program for all new employees. It involves a thorough introduction to our organization, our solutions, our customers and our methods of working.

Following this, you will be given a tailored induction plan and 'buddy' scheme, which are designed to help you find your way around your area and department. Your manager and new colleagues are there to help you.