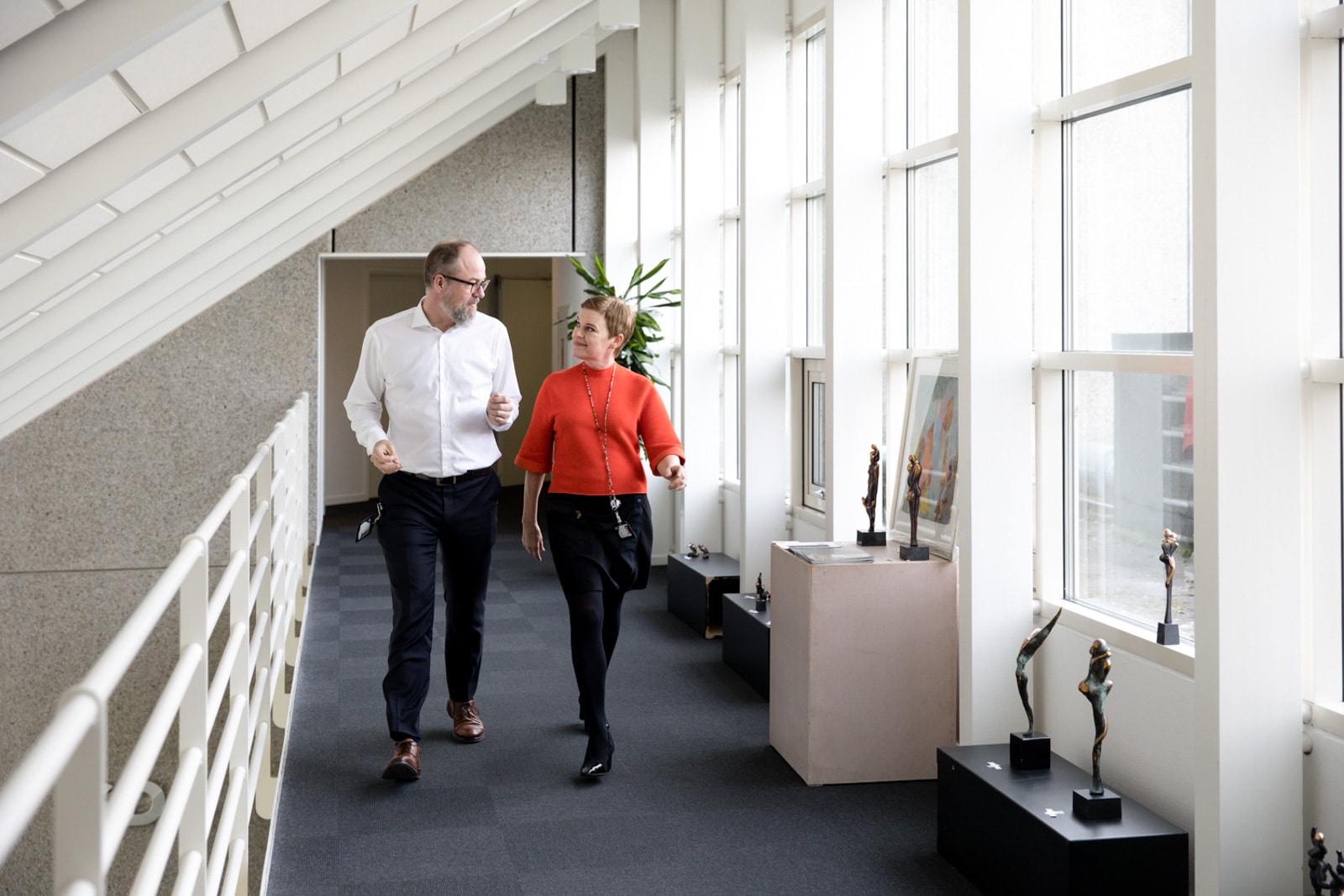 What is it like to work at SDC?

There is often something to celebrate at SDC. For example, we celebrated our 60th birthday in 2023. And we regularly gather for champagne and celebrations to mark the 25th, 40th, and 50th work anniversaries of our staff. It's amazing to have culture ambassadors of such calibre in our corridors!
And food for thought: what makes SDC a company that both keeps experienced stars and successfully attracts new talent? We have given this some thought.


We invest in our people!
It's important to find a culture that you fit in, and at SDC, we want you to stay with us for a long time. Let's start there. We are not a revolving door company.

It takes time to get an overview of our system landscapes and understand the complexity of what we do.

Because of this, you will only be "onboarded" after 6-12 months of training, as there is a lot to learn and to keep track of at the start of your employment with us. Things take time—and at SDC, we invest in getting you up to speed. This can be a challenge if you need to create value from day one—or if you don't want to invest in getting to know people.
Getting to know people is an important part of our culture: we feel we "can do anything" when we know each other. The sense of belonging and establishing personal relationships are worth building. Being "all hands on deck" feeling and one SDC enables us to assemble teams across various disciplines who can solve any task.

This is one reason our people want to stay. And many of those who decide to go to other companies eventually yearn to return to SDC, because our unity is special, and they miss the close collegiality that
Social life is important
It is entirely up to you to decide whether to attend Christmas parties and other social gatherings. But we really hope you will join, as strong personal relationships make everyday life in the office go by much more fun and easier. And depending on your taste, we have a host of clubs to join—from wine tasting to various sports clubs. 
Benefits and perks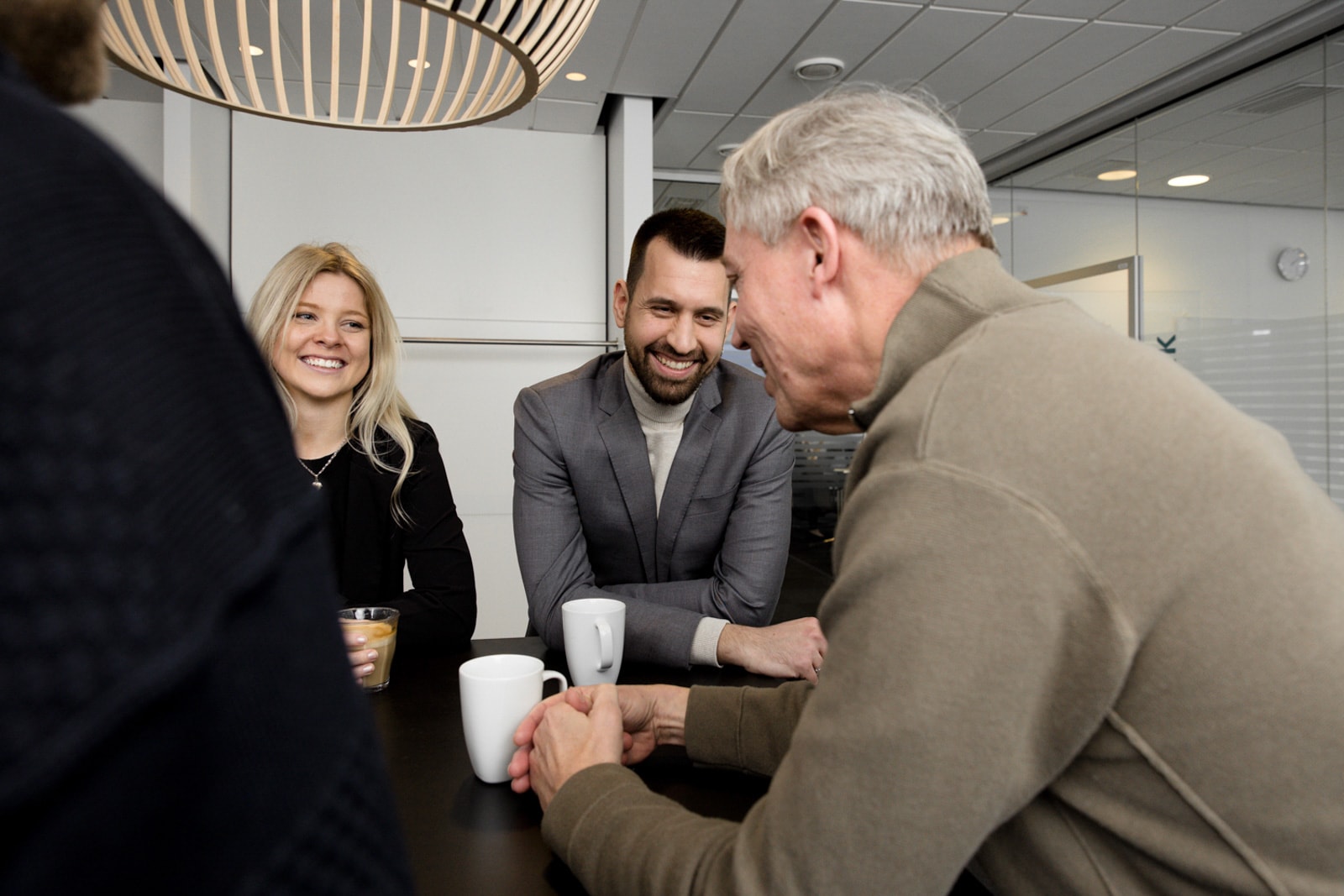 A life in balance
We're passionate about what we do and enjoy each other's company during working hours—but we also respect that there's more to life than work. Somewhat atypically for a modern IT company, most of us are actually employed under the collective agreement at Finansforbundet. This means that we have orderly conditions and the ability to prioritise the things that matter to us at home. Furthermore, we have an internal stress coach that employees can reach out to if there are too many balls in the air. We do everything we can to nip these things in the bud.
An evolving project organisation


Whether you are a project manager, business consultant, IT developer, architect or something else, SDC is a project organisation. Because each new project offers opportunities for focus, facilitation, group dynamics, change management, and communication. All of this with a strong focus on knowledge sharing and skills development.

Another good reason to work at SDC.
Get in touch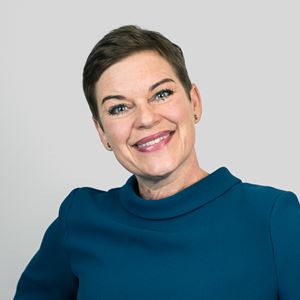 Grete Flinker Bisgaard
Senior HR Consultant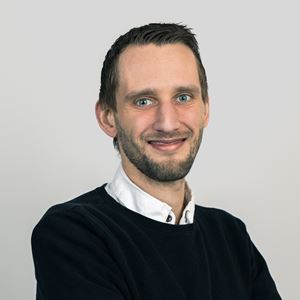 Simon Eliott      Horslev Jensen
HR Consultant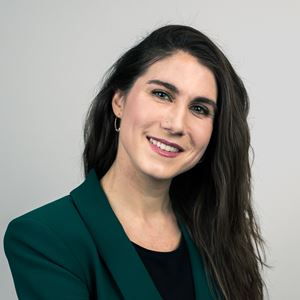 Magdalena      Karwat
Talent Aquisition Lead