Case
One system across the Nordic region
Is there a core system that can handle language, currency, legislation, and products across all Nordic countries? And one IT provider with a good onboarding flow for new customers when starting a digital bank? These were the questions that Facit Bank wanted answers to when looking for the right IT service provider in 2020. The choice fell on SDC, which already serves customers in Denmark, Norway, Sweden, and the Faroe Islands – all using the same systems.
"The reason we chose SDC was so we could get one system that could work across all of Scandinavia."
Jesper Lyhne, CEO Facit Bank
Systems handling customers across borders
The Scandinavian niche bank Facit Bank has branches in Denmark, Norway, and Sweden. With SDC as an IT service provider, Facit Bank can handle customers across the Nordic borders.
Facit Bank is one of the few newly established banks in Denmark in recent years, and they opened in 2020. In 2021, the bank also opened branches in Norway and Sweden. They offer consumer loans and high-interest deposits. They use their own credit rating and loan application process using loan agents. The bank uses the same Core Banking system and the same products in all three countries, with only a few adaptations to the respective markets. In addition, they also use SDC's digital universe (E-bank), Employee Portal, SDC's group accounting solution across countries, and a common Data Warehouse.
A good onboarding flow for new customers
As Facit Bank is exclusively a digital bank, onboarding of their new customers takes place online. Here, SDC has developed a solution based on what our Norwegian customers - Lea Bank and myBank - use. Facit Bank is thus the first Danish SDC bank to offer a strictly web-based onboarding process for their new customers.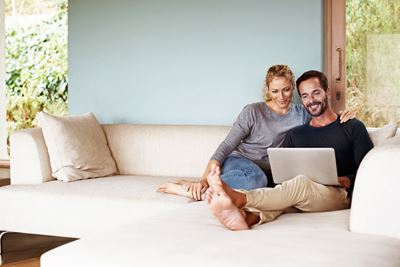 About Facit Bank
The digital bank Facit Bank focuses on savings for some of the market's highest deposit rates and on lifelong loans in the form of consumer loans and consolidation loans for customers with existing consumer loans. The Scandinavian niche bank serves approximately 31,000 customers across the Danish, Swedish, and Norwegian markets. They have been a part of SDC since 2020