Case
A modern and open IT platform provides freedom of choice
SDC delivers competitive solutions to the Nordic market - and we have done so for more than 60 years. With SDC as an IT partner, customers have the opportunity for business development in a community with other Nordic banks and to enter into collaborations with relevant third parties. The latter in particular is something that our Norwegian customers also value.


SDC has a competitive solution on the Norwegian market
For Norwegian LOKALBANK-Alliansen, the possibility of entering into cooperation with third parties has been a decisive factor in the choice of IT supplier. It is essential for the banks that SDC has a modern IT platform which facilitates collaboration with the most skilled partners in the market. SDC's open core banking system makes it possible for the banks to choose solutions from other suppliers. The banks can thus choose to either utilize the economies of scale at SDC or adapt their platform to a unique, tailor-made solution.

For example, LOKALBANK-Alliansen has an important collaboration with SDC and Stacc Insight AS to support the credit process. Work is currently underway with solutions concerning the full automation of selected processes - from the time the customer makes contact until the loan is disbursed on the customer's account.
In addition to the collaboration with Stacc, LOKALBANK-Alliansen collaborates with a number of other third-party suppliers, where, together with SDC, it is continuously assessed whether the partnerships provide the opportunity to achieve synergies across national borders. A good example of this is the collaboration with Kundesjekk (Kundesjekk.no is a product of BankID and BankAxept AS), which was originally entered into as a partnership between LOKALBANK-Alliansen and Kundesjekk, but where parts of the solution are now implemented as a joint solution for SDC-banks across theNordics.

«SDC offers competitive prices and solutions, which form a strong and important basis for our business. With the collaboration, we get the opportunity to focus on our business development in a close collaboration and community with other Nordic banks».

Bjørn Asle Hynne, CEO of Aasen Sparebank and Chairman of the board of LOKALBANK-Alliansen

"Good overall digital solutions and a competitive IT platform require attentive customers. We will have to follow up and ensure that we have good suppliers who provide good solutions at competitive prices. We feel that SDC understands this and strives to deliver this, either alone or together with skilled third-party suppliers».

Bent R. Eidem, CEO of the LOKALBANK-Alliansen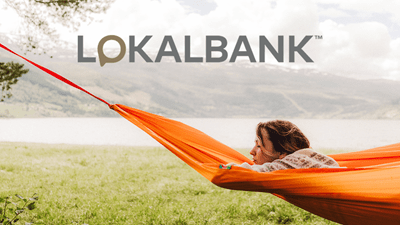 About LOKALBANK-Alliansen
LOKALBANK-Alliansen consists of 10 independent banks that have entered into a collaboration on joint procurement and standardization to strengthen the banks' customer offerings and competitiveness. In this connection, the banks have founded LB Selskapet AS, whose task is to assist the banks in developing efficient, high-quality services and to facilitate cooperation between the banks. LB Selskapet AS is owned by the 10 banks in the alliance, where each bank has an equal stake, regardless of size, just as each bank has its own seat on the board.